Rev. Cup- Battle of the States. This will sound familiar to you on radio if you listen to Hitz.fm everyday. You can win yourself some extra cash with Revive Rev-Cup contest.
All you need to do is to LIKE the
Revive Facebook page
Now to find out more!
Cash prizes are amazingly good! Cash to be won weekly. Rm1000 for photo submission. Rm5000 for the grand prize after 6 long weeks. Rm5000 as wellf or video after 6 weeks. By just uploading a picture, you are on the run! Also, category prizes worth a total of RM24,000 (8 categories xRM3000).
Teaming up with your state as it stated, Battle of the States. Everyone from each state has an important role to gain and collect points for yourself and also for your state.
Just incase if you missed out last week's theme. Which is Urban Surfing.
Also, Levitating! My favorite theme which happened 3 week back.
Here's an example of me doing a wacky levitate photo like this. Surely, 5 point will be rewarded to you.
Thus, if you can see the theme for this week, Big Small. You can do something like this to get yourself 5 points. Is that simple.
Await for my submission for BIG SMALL okay! Expect to see something even wackier than my Levitating photos.
Take a look at my friend's Video submission. He's from THR.fm. Aanantha.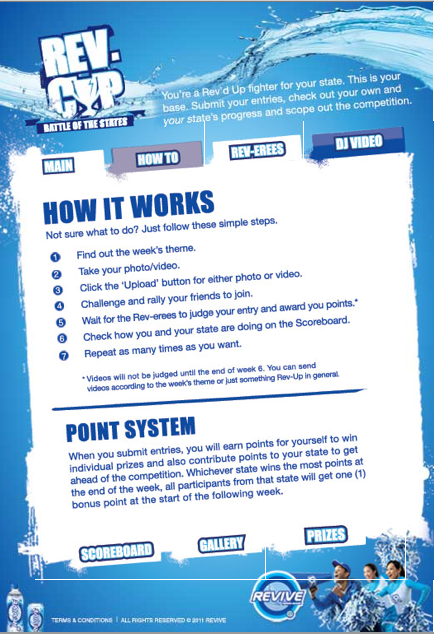 So what are you waiting for? If you have whatever it takes, do submit your photo/video entries to the Rev-Cup: Battle Of The States Facebook application
here
. (
http://apps.facebook.com/revivecup
)
Oh! Last not least! We came out with new packaging! Do check it out yo