Hi all,
I took part in "
Happy Moments
" contest. Appreciate if you all can vote for me! :)
Now, this gonna be a very
long, fun, happy, exciting, awesome, extraordinary
... POST lol!
So sit back and enjoy!
First of all, I'm happy today because my dad just told me that tomorrow, all of us gonna visit one of the of the oldest historical hindu temple (120 years old temple!), located in Kuantan, Pahang. For very first time my sister in law will be joining us all for this long hours drive trip. That means I can also take nice shots of the sceneries on the way there! OMG! Cant wait!!
Besides that, there is alot more "
Happy Moments
" happened before this. Some of you, who've been reading my blog should know already. Those who missed it, I've compiled it below for you to see :) coz I know text cant decribed my happiness! but
PHOTOS DO!! WOOT!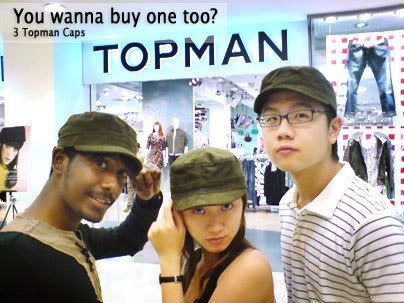 Me and my other 2 friends of mine bought Topman cap! Nice right! :P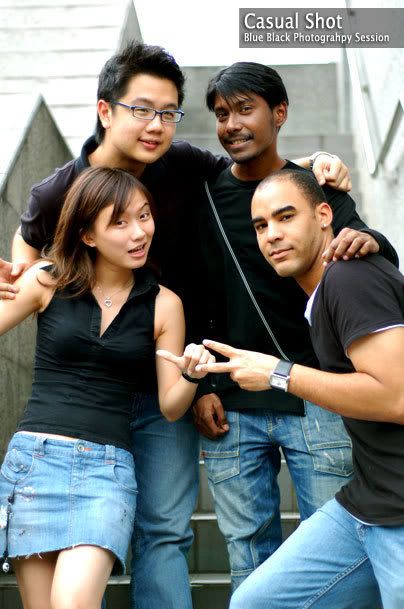 All of us get to pose with my new dSLR : Nikon D50!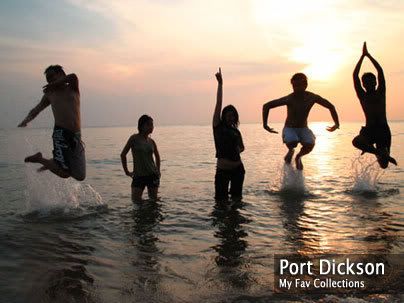 Spent sometime with friends at Port Dickson :) (I'm the one at the far right lol)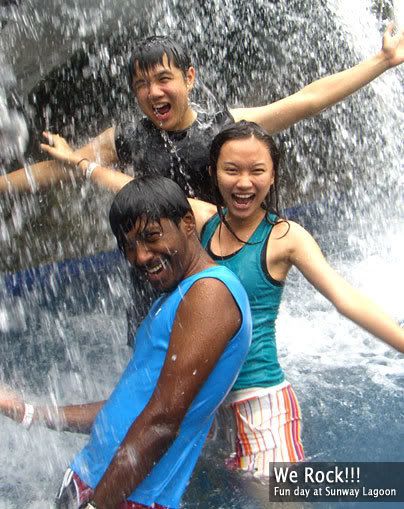 Get to hang out with friends in Sunway Lagoon! woot!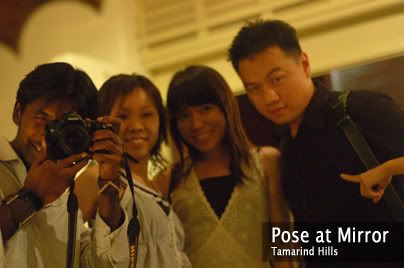 It's always nice to spend sometime with your colleagues after office hour!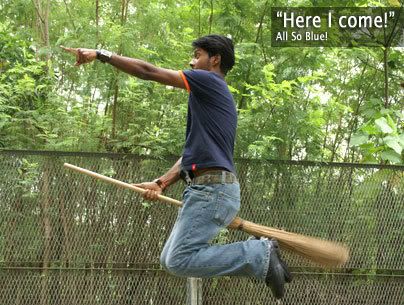 Happy if i can FLY! LMAO!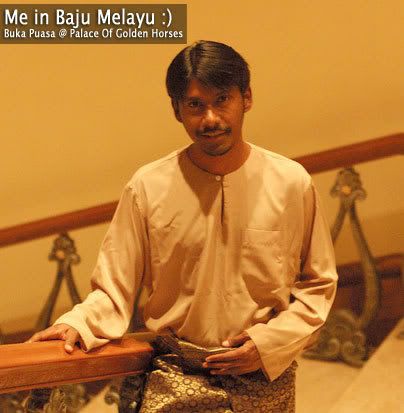 I wore Baju Melayu for FIRST TIME~ :D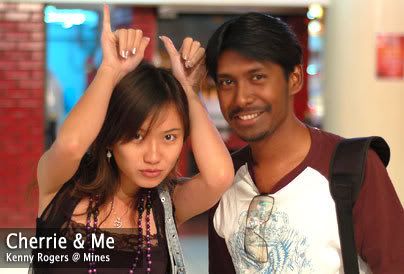 Funny friend lol.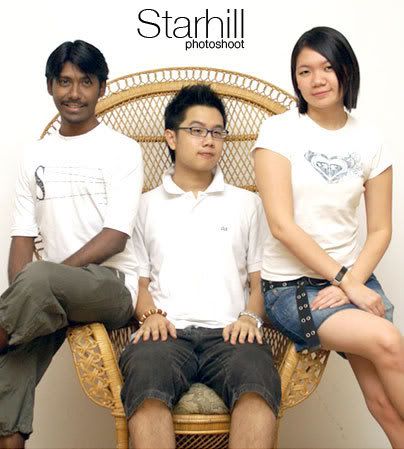 Wear white shirt....when to Starhill, and do photoshoot hehehe.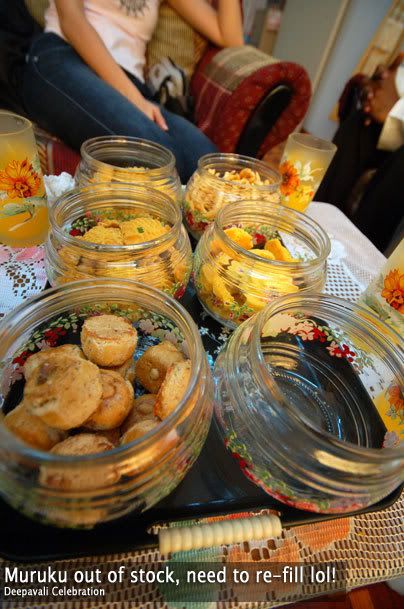 Deepavali!!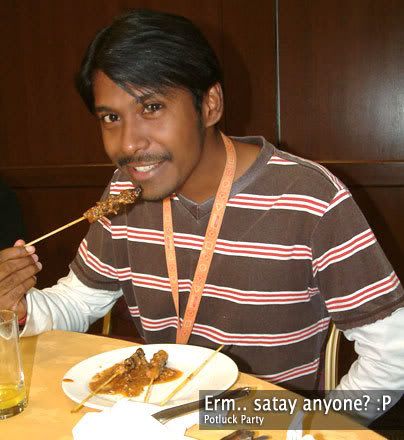 SATAY? damn nice!:P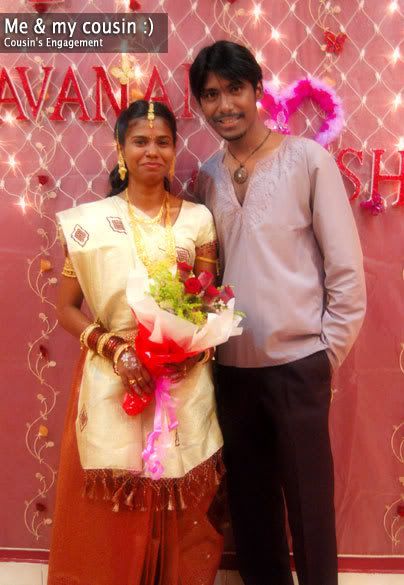 My cousin and a very best friend, got engaged :)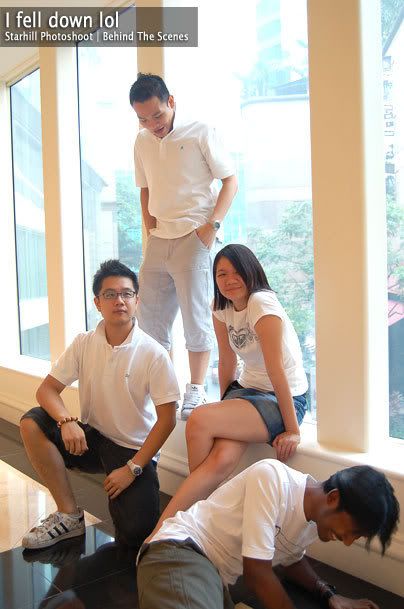 I fell down during photoshoot!, oh wait, that's more like
EMBARASSING MOMENTS!
LOL.!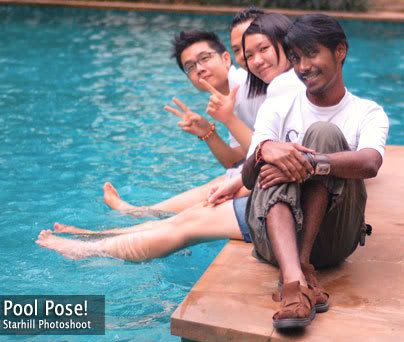 SWIMMING POOL!!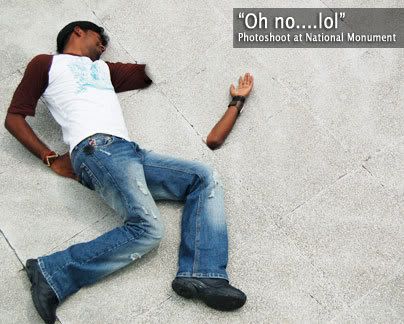 Use photoshop to do "weird" stuff :P
My beloved CAR! :)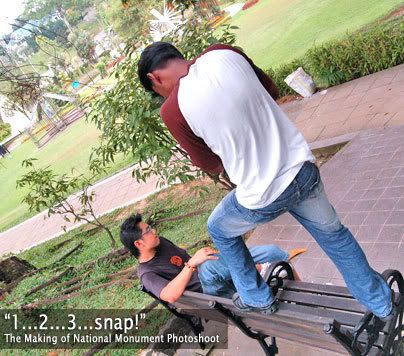 I like taking picture of other people :P
Get together with my friends during birthday party :)
Play with photoshop :)
Got myself a new lens
Take picture with Amber Chia!
Act like Ghost lol.
Got gifts during Secret Santa hehe.
Received my Moo Card from flickr! Cute right!!?
Get to snap nice photos during my National Zoo photoshoot.
Act like guitarist on top of Pekeliling Flat.
Christmas arrives!
Happy when I got myself a brand new LCD Monitor
My friend vectorize me lol
Jump~!
Pose!
Weird poses? Seriously we do this all the time haha.
Damn happy when my Eye on Malaysia photos come out nice like this hehe.
My bro got engaged!
I turned 27 OMG! ahaha.
Do action packed photoshoot! :P
Celebrated my 27th bday :)
My face appeared on Billboard! Whoaaaaaaaaaa!! Ahaha kidding, its my photoshop trick.
Love looking at blue skies.
Invisible mode ahhaa.
Love looking at fireworks!
Ok! you can surely tell I look damn happy in this picture ok! LOL! Taken during my friend's birthday, Cherrie.
Damn happy when my girl friends envy my long eye lashes ahah.
Got myself a new Topman sunglasses~!
My moon shot turn out like this!!
NICE FOODDDDDDSSSS!!!
CAMWHORE!!!!!!!!!
CAMWHOREEEE AGAIN lol!
I went Bandung, Indonesia for my company trip!
Happy to see got rice by my name ahhaha!!
Party all day long!!!!!!
Seriously! there is alot more
happy moments
photos to be shared! I enjoyed each and every moments in myself because I believe I might not get to feel this moments in the future (Hey, anything can happen!) So enjoy your life! Be happy! Smile all the time, and enjoy every single moments
OF YOUR LIFE!
PS: Thats why you always see me smiling in all the photos ahha.
Click here to vote! Thanks people!:
Cheers!
H.Rames